Mz* Baltazar's Lab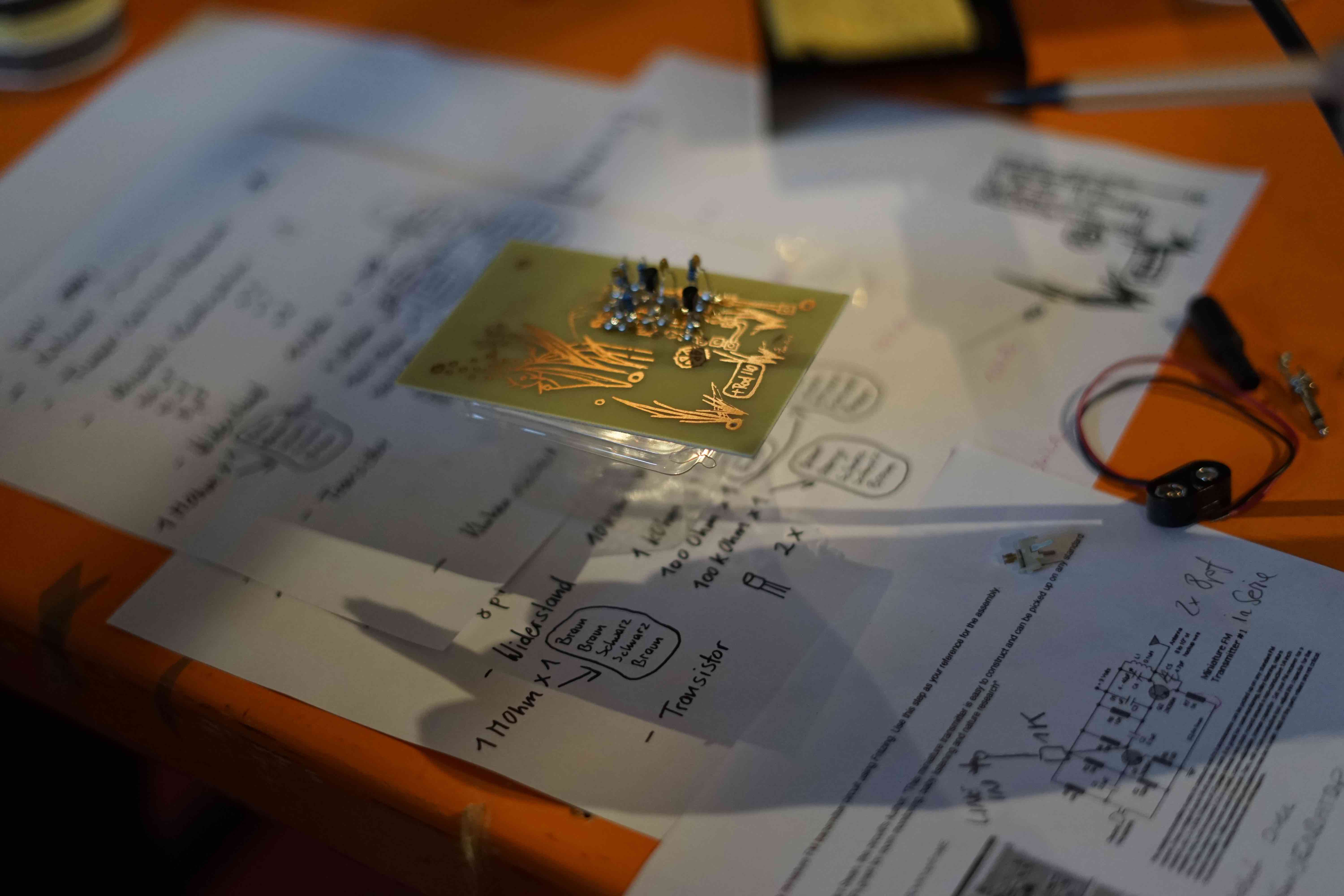 Mz* Baltazar's Lab is a node of HDSA2021!
Lale Rodgarkia-Dara from Mz* Baltazar's Lab proposes + Rad I O by Mz* Baltazar's Lab for the Summer Academy 2021. This activity will be physically hosted by Mz* Baltazar's Lab in Vienna and followed by other nodes through a workshop script.
Mz* Baltazar's Lab has capacity to facilitate a group of 10 participants. Mz* Baltazar's Lab will take care of a safe learning environment that is considerate of different levels of knowledge as well as the current COVID restrictions in their location. During the HDSA there will be moments you will be able to work at Mz* Baltazar's Lab's location and other moments where all nodes connect, exchange and synch remotely.
About
Mz* Baltazar's Lab is a collective and feminist hackerspace! They focus on DIY projects on the intersection of arts, technology & feminism.
Lale Rodgarkia-Dara is born in Vienna, Austria, works as a writer, radio-maker and media-artist. She is part of the Mz. Baltazar's Laboratory Collective, which runs a feminist art/hacker space in Vienna, the Wiener Radia Kollektiv (co-founders of radia.fm) and co-founded the Elektronik Teatime (running till 2015) and founded the Radio Ironie Orchester of Radio Helsinki, Graz, in 2019. She has been exploring the intersection between arts and science in a number of socio-political and artistic projects in the last couple of years. Since 2017 she has been working on the participatory project "Was wir leben nennen" in Macondo. She formed the trio Sarros, (together with Veronika Mayer and Wolfgang Fuchs), formes the duo with Judith Unterpertinger and is in continual collaboration with Holunder Heiss, Nicole Sabella, Caroline Profanter and others. Currently she is running Radio Helsinki, the free radio in Graz, Austria, as a strategic CEO and occasionally lecturing.
Stefanie Wuschitz works at the intersection of research, art and technology, with a particular focus on Critical Media Practices (feminist hacking, open source technology, peer production). She graduated with an MFA in Transmedia Arts in 2006. 2008 she completed her Masters at TISCH School of the Arts at New York University. 2009 she founded Mz* Baltazar's Laboratory. In 2014 she finished her PhD on 'Feminist Hackerspaces' at the TU Vienna. She held research and Post-Doc positions at the Umeå University, University of Applied Arts Vienna, the Vienna University of Technology, Michigan University, Berlin University of the Arts. She is currently PI of an art based research project at the Academy of Fine Arts (AT) and holds a Post-Doc position at the TU Berlin (DE).
Links