19.07.2019
Multiform, queering sport and a conversation with Erin Gatz
19:00-22:00
NDSM, Binnenplein
This interactive game-focused workshop was led by Gabriel Fontana; followed by a conversation with Erin Gatz from Prototype Pittsburgh.
Price was: €3 students / €5 regular You had to RSVP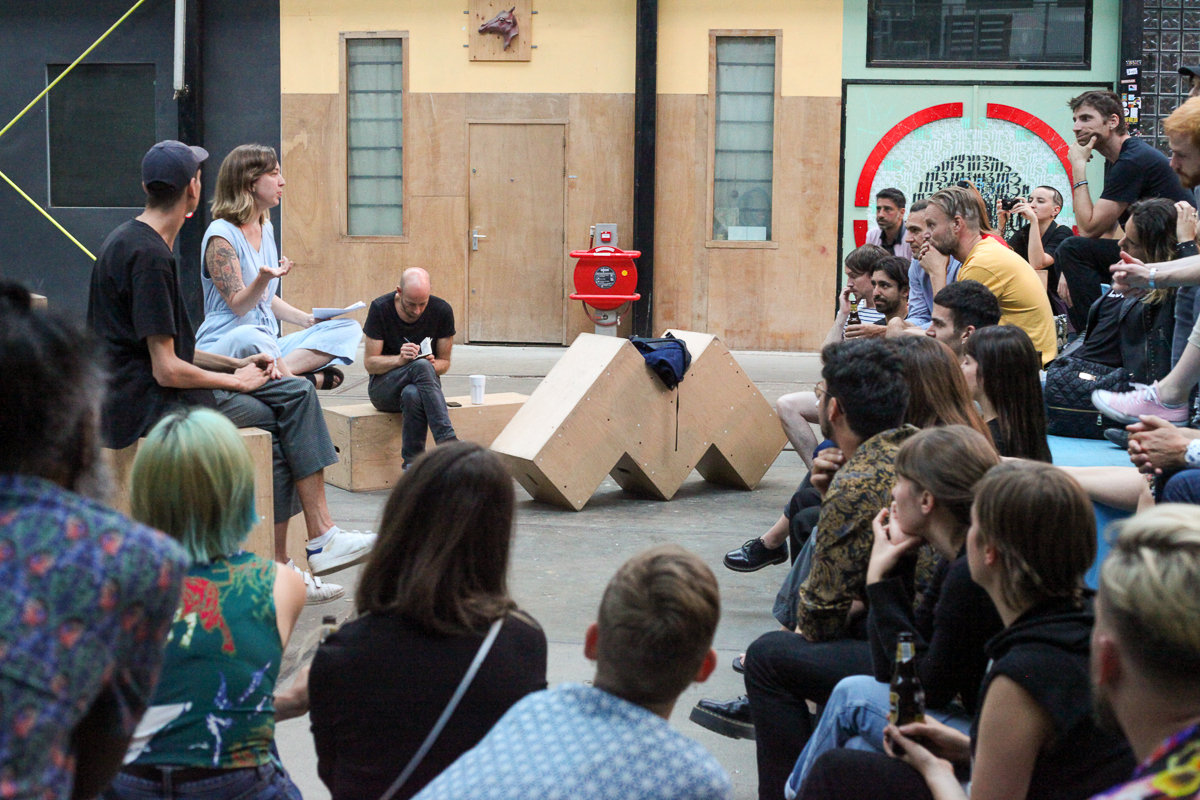 In this workshop, we collectively questioned and reinvented the socio-political role of sport in contemporary society. By looking at the practice of sport from a queer perspective, we understood movement and performativity as the basis for questioning current social systems and normative logics. Through a series of games, we experimented with a set of tools to reflect on and change the rules of the social codes we are constantly playing. By celebrating interchangeability and fluid identities, the workshop aims to re-invent strategies for new societal values, both on and off the sports field.
The workshop was followed by a conversation between Gabriel and Erin Gatz from Prototype Pittsburgh, a feminist makerspace. Erin read us a text she was working on while being on residency in the Netherlands.
We met at NDSM pleintje for a short introduction, then we played the games in the back space of NDSM and gathered back to listen to Erin.