Prototype PGH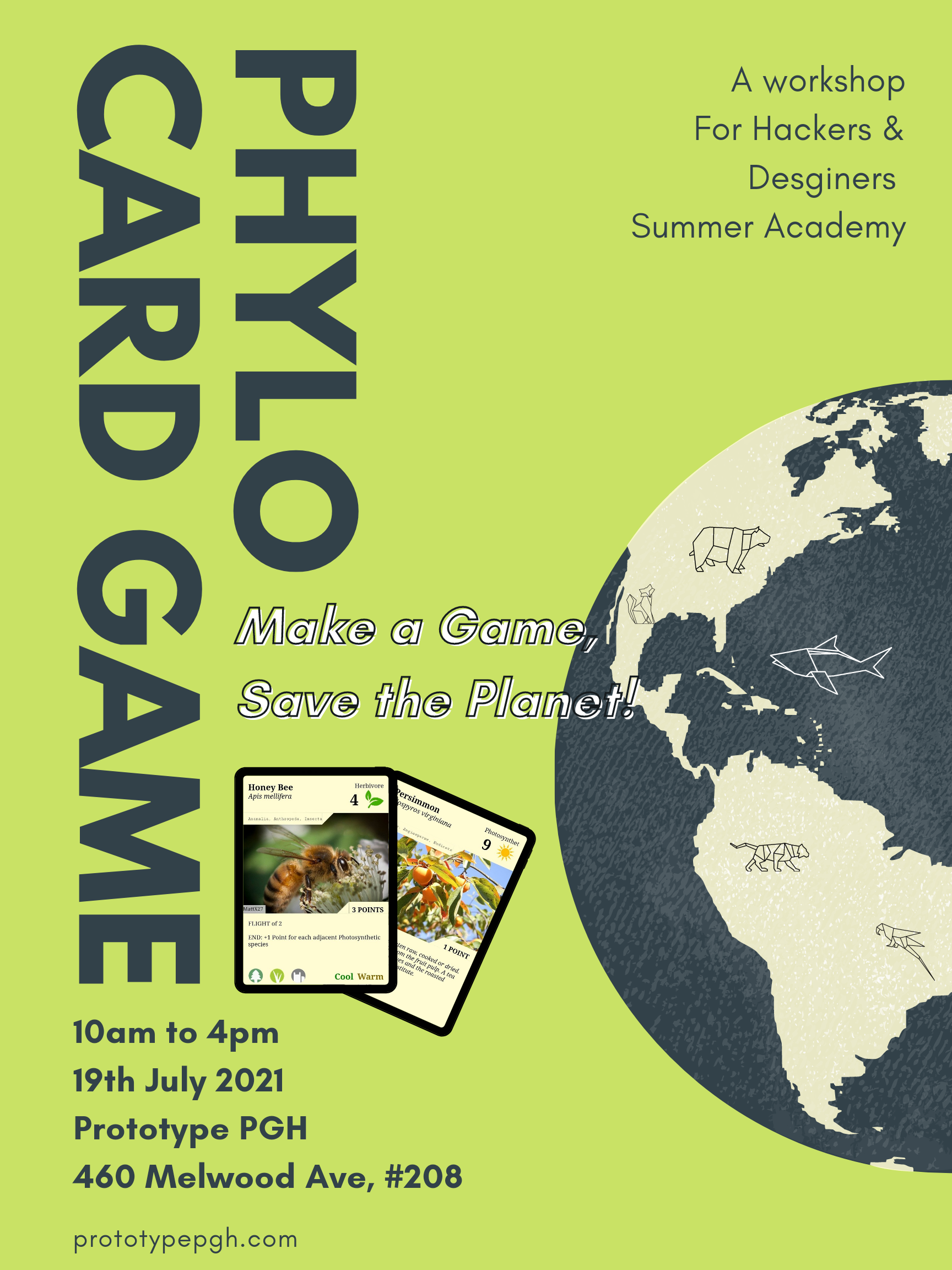 Prototype PGH is a node of HDSA2021!
Giselle Jhunjhnuwala from Prototype PGH proposes Make a game, Save the Planet with Prototype PGH for the Summer Academy 2021. This activity will be physically hosted by Prototype PGH in Pittsburgh and followed by other nodes through a workshop script.
Prototype PGH has capacity to facilitate a group of 10 participants. Prototype PGH will take care of a safe learning environment that is considerate of different levels of knowledge as well as the current COVID restrictions in their location. During the HDSA there will be moments you will be able to work at Prototype PGH's location and other moments where all nodes connect, exchange and synch remotely.
About
Prototype PGH was founded by E.Louise Larson and Erin Gatz in January 2017. Their mission is to build gender and racial equity in tech and entrepreneurship by providing affordable access to high tech tools and equipment, offering workshops that center the experiences of women and underestimated communities, and cultivating a professional support network.
Links