Varia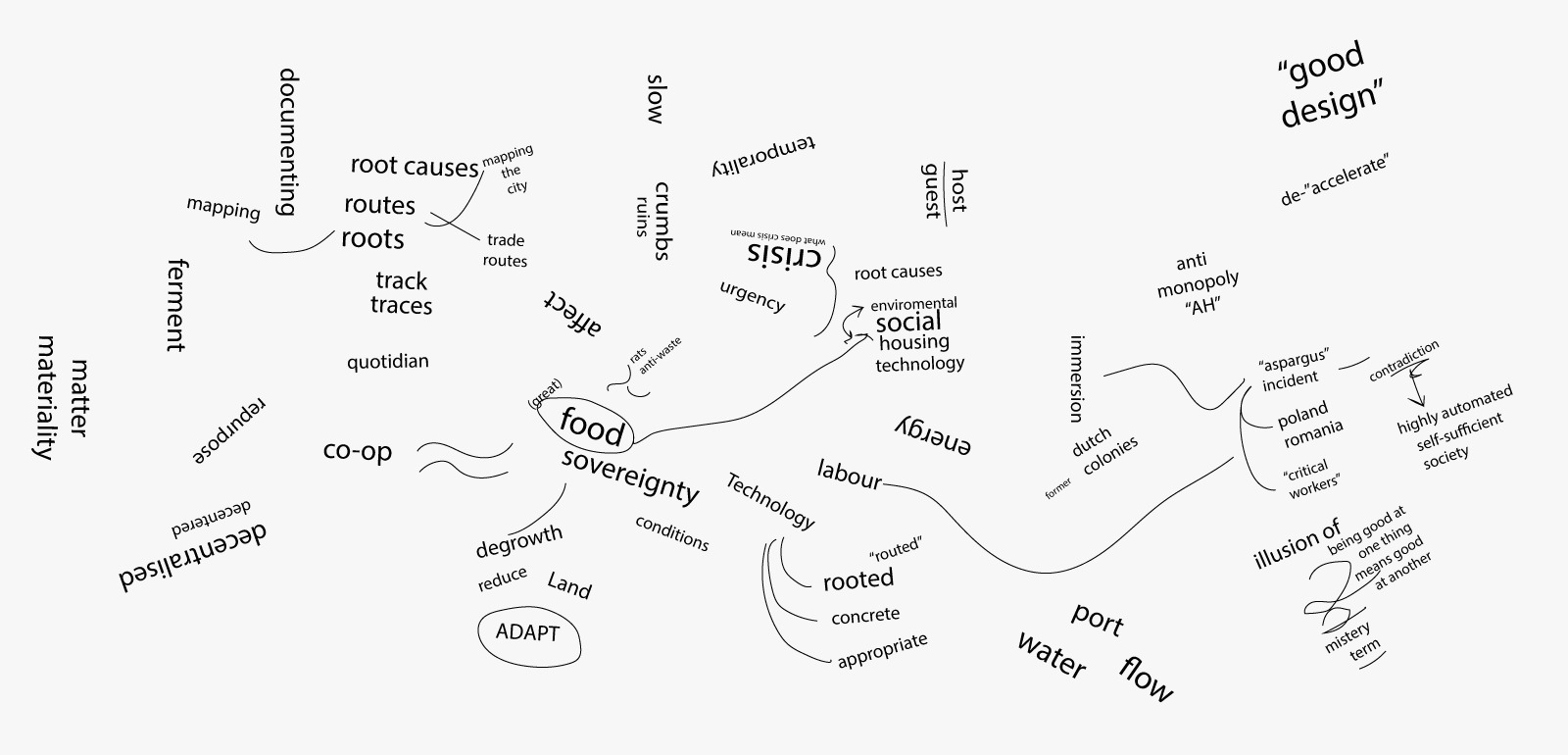 Varia is a node of HDSA2021!
Alice Strete, Santiago Pinyol and Luke Murphy from Varia proposes Reading food with Relearn and Varia for the Summer Academy 2021. This activity will be physically hosted by Hackers & Designers in NDSM Amsterdam and followed by other nodes through a workshop script. Participants of Relearn will be able to access the other scripts of the Summer Academy.
About
varia (Gouwstraat 3, Rotterdam) is a space for developing collective approaches to everyday technology. As varia members, we maintain and facilitate a collective infrastructure from which we generate questions, opinions, modifications, help and action. We work with free software, organise events and collaborate in different constellations. varia figures things out as they go, tries to keep notes, is multilingual and can be contacted at info[@]varia.zone.
Relearn 2021 is organized by Alice Strete, Santiago Pinyol and Luke Murphy. Together they form a research group (Fizz club) which is experimenting with fermentation in all shapes and forms. In order to deepen the exploration of our intimate relation with the microcosmos of bacteria, they are delving into the transformative biopolitical relations that emerge from fermentation processes and metaphors.
Links
https://varia.zone/en/ http://relearn.be/2021/ https://varia.zone/en/pages/code-of-conduct.html