14.11.2019
The Need to Publish - New Modes of Production
16:00-18:00
Rijksakademie
w/ Looiersgracht 60, Rijksakademie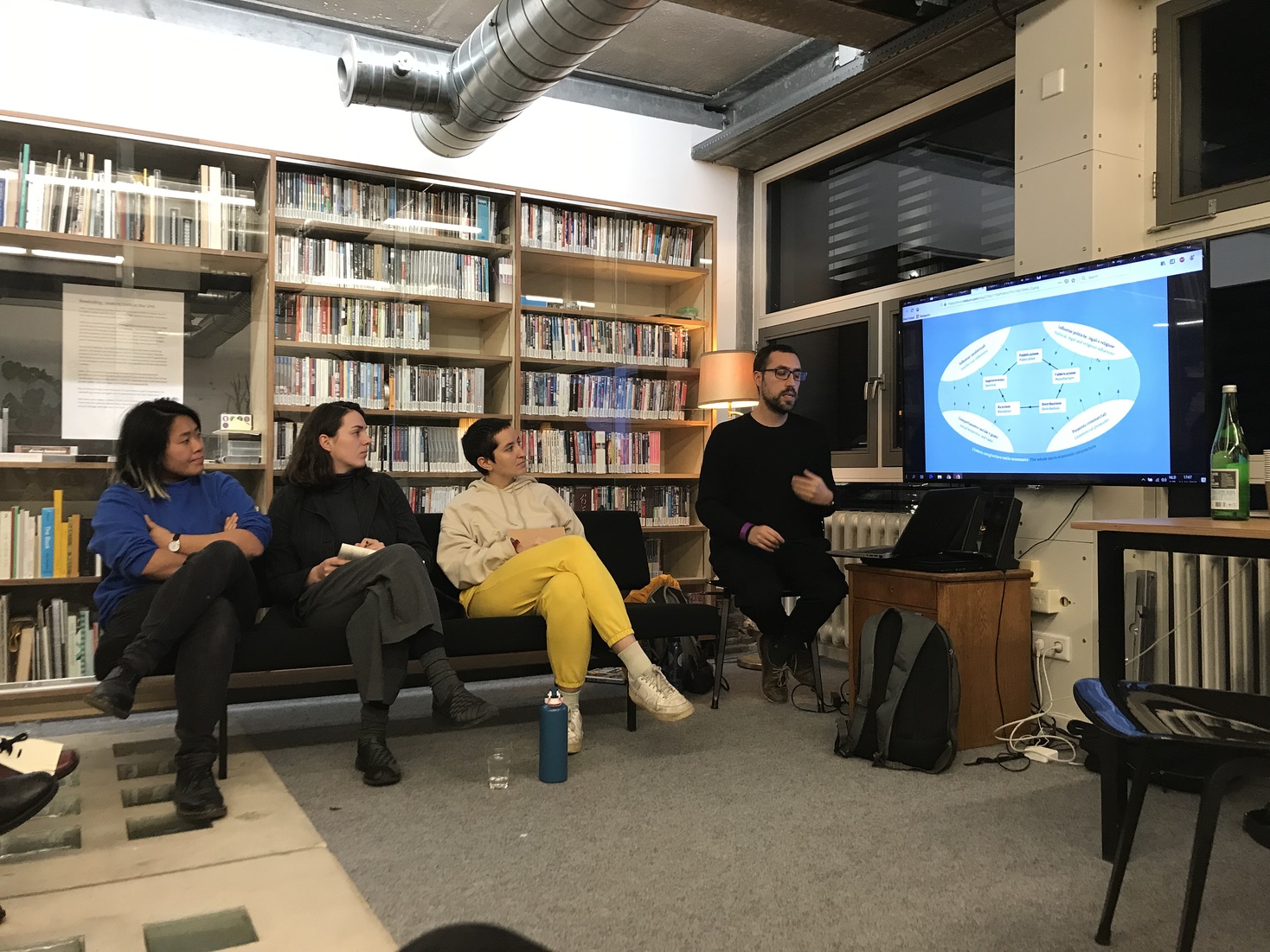 Hackers & Designers was invited to participate to this panel discussion on Thursday 14 November.
Leading up to Printing Plant Art Book Fair 2019, Looiersgracht 60 and Rijksakademie van beeldende kunsten collaborated in a series of four special events prior to Printing Plant Art Book Fair - Amsterdam 2019. On four Thursday afternoons in October and November, various guests with different perspectives (and from different backgrounds) engaged in conversations on independent publishing and artist books within the artistic practice.
No.3: New Modes of Production
This event provided an insight into experimental and alternative modes of bookmaking, publishing and distribution. Contemporary socio-political circumstances are demanding a radical re-orientation; how can publishing respond? The panel looked towards the future, discussing how rapidly developing technologies are opening up new avenues, as well as how to work productively and collaboratively across multiple disciplines.
About the speakers
Silvio Lorusso's book 'ENTREPRECARIAT: Everyone Is an Entrepreneur. Nobody Is Safe' explores precarity, self-design and failure. His variant practice combines various media such as video, textual analysis, publications, websites, installations and lectures. Lorusso currently holds positions as an Affiliated Researcher at the Institute of Network Cultures of Amsterdam, Creative Coding Tutor at the Royal Academy of Art in Den Haag and researcher at the Willem De Kooning Academy. He's also a member of the collective varia and part of the editorial board of Italian graphic design magazine Progetto Grafico.
Publication Studio Rotterdam was founded in 2015 and part of a collective of 13 sibling studios around the world that specialise in print-on-demand work by artists and writers. Born out of a need for an alternative, DIY approach to mainstream publishing, the network acts as both as a distribution chain and an organic community that facilities for experiments in sustainable print practice. Currently run by Yin Yin Wong and Isabelle Sully, the Rotterdam branch has been involved in various collaborative activities, often involving local art institutions such as Conversas, MAMA and the Piet Zwart Institute. Their most recent innovative project is a portable publishing studio.
Astrid Vorstermans will be the talk's moderator. She is the founder of Valiz, an independent international publisher that creates exciting publications, providing scope for critical reflection and interdisciplinary inspiration. Their strong commitment to artistic and social issues is evidenced by the socio-political themes addressed by their publications. Valiz also organizes lectures, debates and other cultural projects in which these and other contemporary concerns can be explored.
Admission was free, but due to the limited number of seats, you had to RSVP by sending an email to info@looiersgracht60.org. The event was held in English. The planned event was taking place in the reading room of the Rijksakademie, Sarphatistraat 470.