In Conversation With Mark Wigley by Ruben Baart
After the invention of the radio antenna in the late 19th century, we may have become a different species. A species able to communicate across oceans using far-reaching antennae, residing inside a shared yet networked space. Through technology we not only change the relationship with a natural given—the body—but we also change the ways in which we experience the world. With this in mind I sat down with architectural theorist, scholar, and author Mark Wigley and discussed with him his theory of the 'human insect', and the sweeping synthesis of human beings and technological culture.
As technology rapidly advances and the boundaries between the body and technology become ever more blurred and ambiguous, it seems plausible that humans will use technologies not only to enhance, but also to extend their physical capabilities. This raises questions about the nature of human beings.
In Wigley's view, we have extended ourselves with 'feelers' that are an integral part of our body and brain, and this is something that "we have yet to fully come to terms with." To that end, the internationally renowned theorist came to believe that modern humans and insects are not so different. To him, "the history of the antenna equals the history of the human becoming something 'other'".
This examination of 'otherness' resulted in unearthing a theory of the widespread fusion between humans and technology, and exploring the idea of the human insect. Wigley argues that both species use antennae to mediate between the world and each other, in turn allowing humans to organize themselves across the world. Today, antennas are omnipresent: they are embedded in buildings, streets, vehicles, pets, medicine, and even in the products we buy at the supermarket. In short, "we are living in an ecology of antennae".
Using this idea of 'feelers' to conceptualize our technological augmentations, Wigley explores the history of radio and the humans living inside it, and wonders: what are the new human feelers?
At their core, smartphones, and all cell phones for that matter, are mini radios that send and receive radio signals through antenna. The antenna transmits signals just like a radio station, and a phone picks up those signals just as a radio does, allowing you to call your mom from a distance. "Nowadays" Wigley says, "we all carry smartphones in our pockets, each containing six miniature antennas that connect us to the world. It's the first thing we touch in the morning, and it's the last thing we touch at night. We have developed an intimate relationship with this device, and we could almost start to see it as our lover. It's not that we have the phone, but the phone has us; it is our portal to the world".
Considering the smartphone 'feeler' as a prosthetic technology, a similar attention to sources that define media as an extension of ourselves can also be seen in media and communications theorist Marshall McLuhan's work. "McLuhan says that with each new technology, we develop new prosthetic arms, legs and so on. But this process is so frightening that we numb ourselves. Therefore, we are never able to see the technology that's changing us right now—we can only see the previous one".
"What McLuhan means is that we can never see ourselves right now. We cannot look in the mirror, as we can only see the world through the 'rearview now'. This is why it's important to consider the history of antennae, in order to face our current issues; what are we doing right now? What have we done to the human life form? Are we still human? Is our phone more human than us? It is possible. Moreover, if we really knew what a human was, would we like it?"
For Wigley, it's important for us to question if we're still the biological humans we think we are. But at the same time, we should harbor such a change. "Being afraid of technology means being afraid of ourselves", Wigley adds. "We are not the victims of our technology. We are our technology!"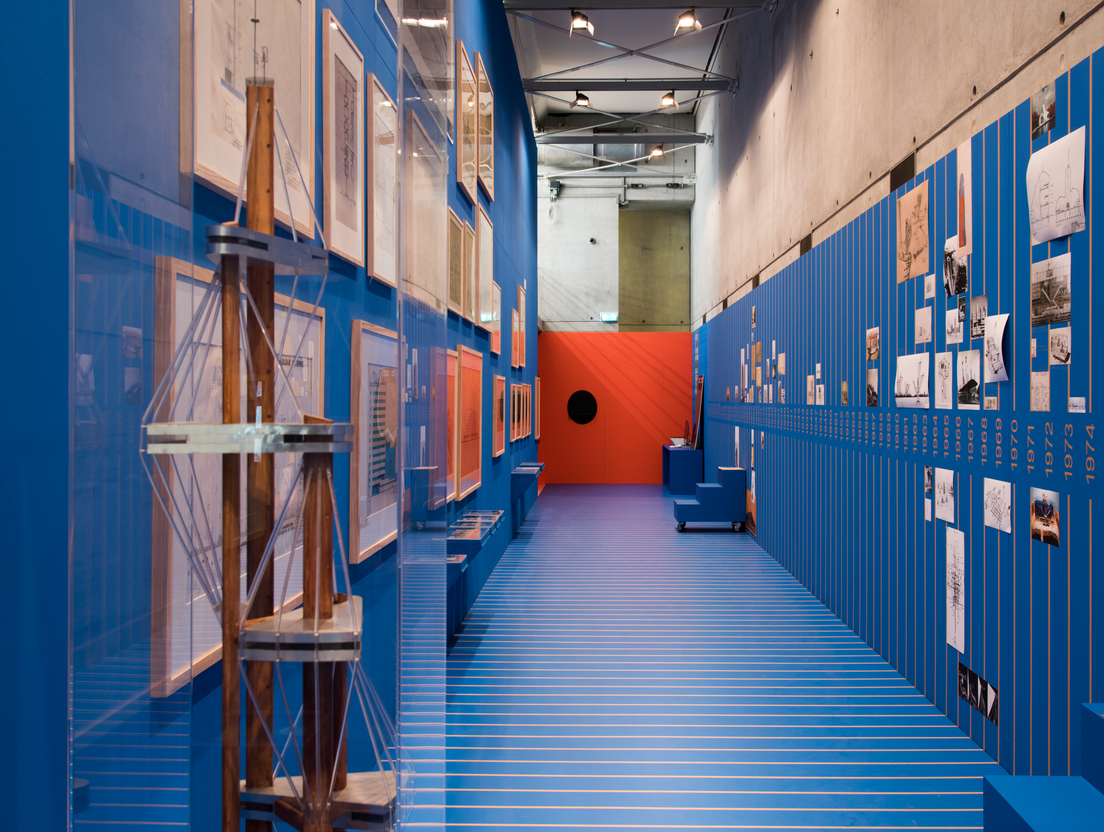 Dissident Gardens at Het Nieuwe Instituut, The Human Insect - Antenna Architectures 1887-2017, 2018 (c) Petra van der Ree
Mark Wigley — Professor and Dean Emeritus at Columbia University's Graduate School of Architecture, Planning, and Preservation, architectural theorist, critic, and historian. Wigley is a co-founder of Volume magazine and author of many publications on the theory and practice of architecture.
Ruben Baart — Editor-in-Chief at Next Nature Network, a think tank that stimulates debates around the impact of technology in its relation to people and nature. Among other projects, Ruben is editor of 50 Products from the Future and Future Food; Art, Science and Technology.
Published in Fake it! Fake them! Fake you! Fake us! Publication in 2019