Network Imaginaries Publication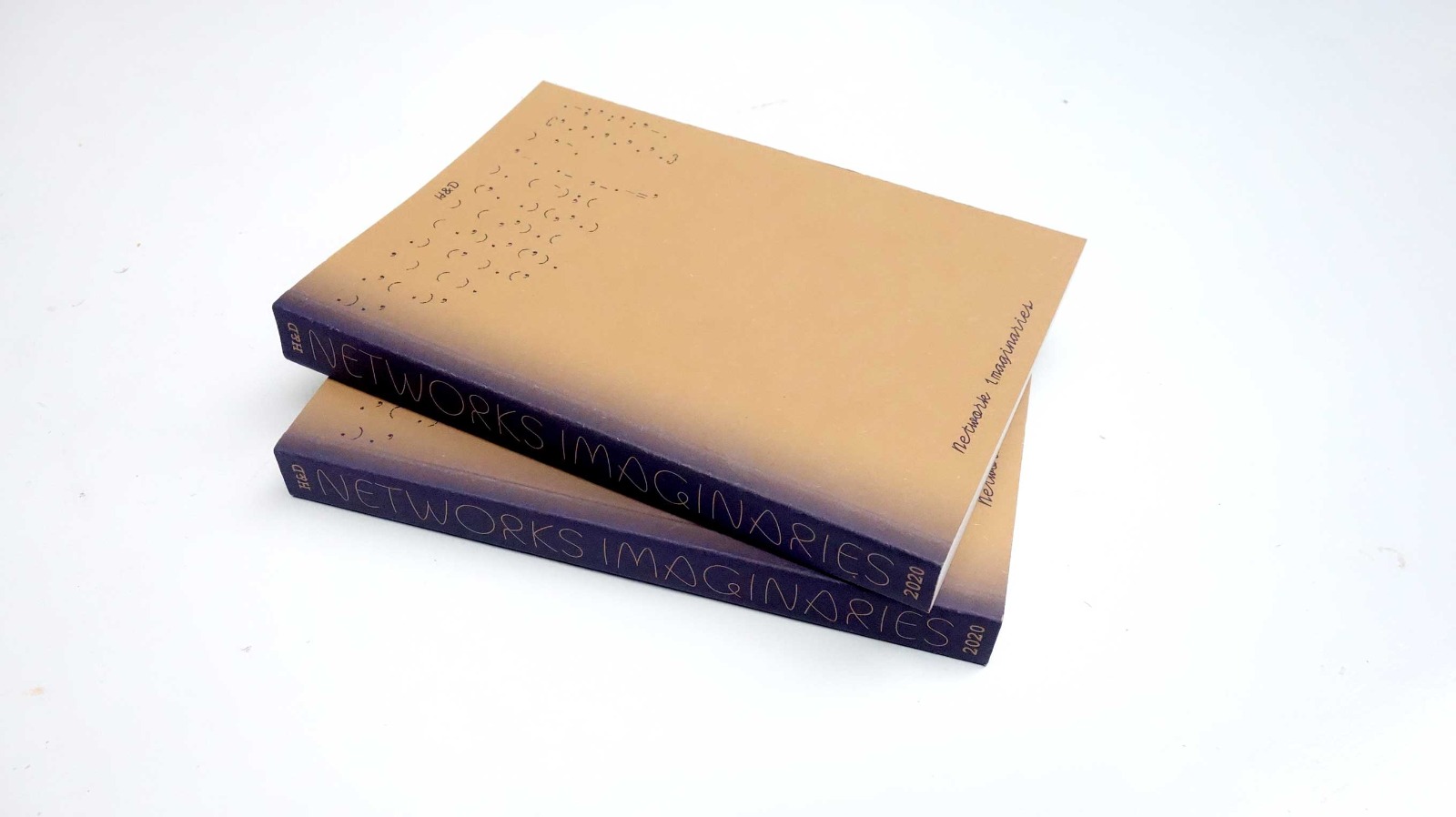 H&D presents their new publication 'Network Imaginaries', reflecting on and reimagining distributed practices. The contributors span a wide range of practices and reflect about network technologies in experimental and hands-on ways. They push the boundaries of existing technology and programming platforms (webware, hardware, software), online/offline networks, high and low tech (internet, IPFS, darknet, peer2peer, blockchain, bot networks, radio), and user experience — in a practical manner and while addressing the ethical implications of the proposed technologies and processes.
This publication was designed with ChattyPub, a self-made publishing tool leveraging an open source chat interface (Zulip) to apply css styles to the contributions. ChattyPub explores how a process of co-designing a publication unfolds in a chat environment, specifically when several people are designing and interfering at the same time. Through workshops H&D opened up the process of making this tool, and explores together with participants its possibilities and limitations.
With contributions by: Anja Groten, Juliette Lizotte, Iridescent Institute of Desire, Maya Ober, Xin Xin & Lark Alder, Nazanin Karimi, Ilona Puskas, Danae Tapia & Annika Kappner, Char Stiles & Sol Sarratea, Lucas LaRochelle, Radio Espacio Estacion / radioee.net (Agustina Woodgate, Stephanie Sherman, Hernan Woodgate), Wendy Plas, Angelo Custodio, Anja Kaiser & Rebecca Stephanie, Tom Milnes, Inte Gloerich & Gabriele Ferri, Salvatore Iaconesi & Oriana Persico co-founders of HER: she Loves Data and Nuovo Abitare Foundation, Proof of Consensus Mario Romera, Temporary Riparian Zone Angeliki Diakrousi & Cristina Cochior, Karen Abadie & Molly McAndrews & Laura Rosser, Nicha Keeratiphanthawong & Tabea Nixdorff, dianaband
Get your copy by sending us an email with your address at info@hackersanddesigners.nl
BEWARE! To experiment with a distributed network we came up with a system: you can either buy 2 (25€) or 10 (100€) (+ shipping costs)!! The first 100 come with a bathbomb that accompanies the contribution of The Iridescent Institute of Desire.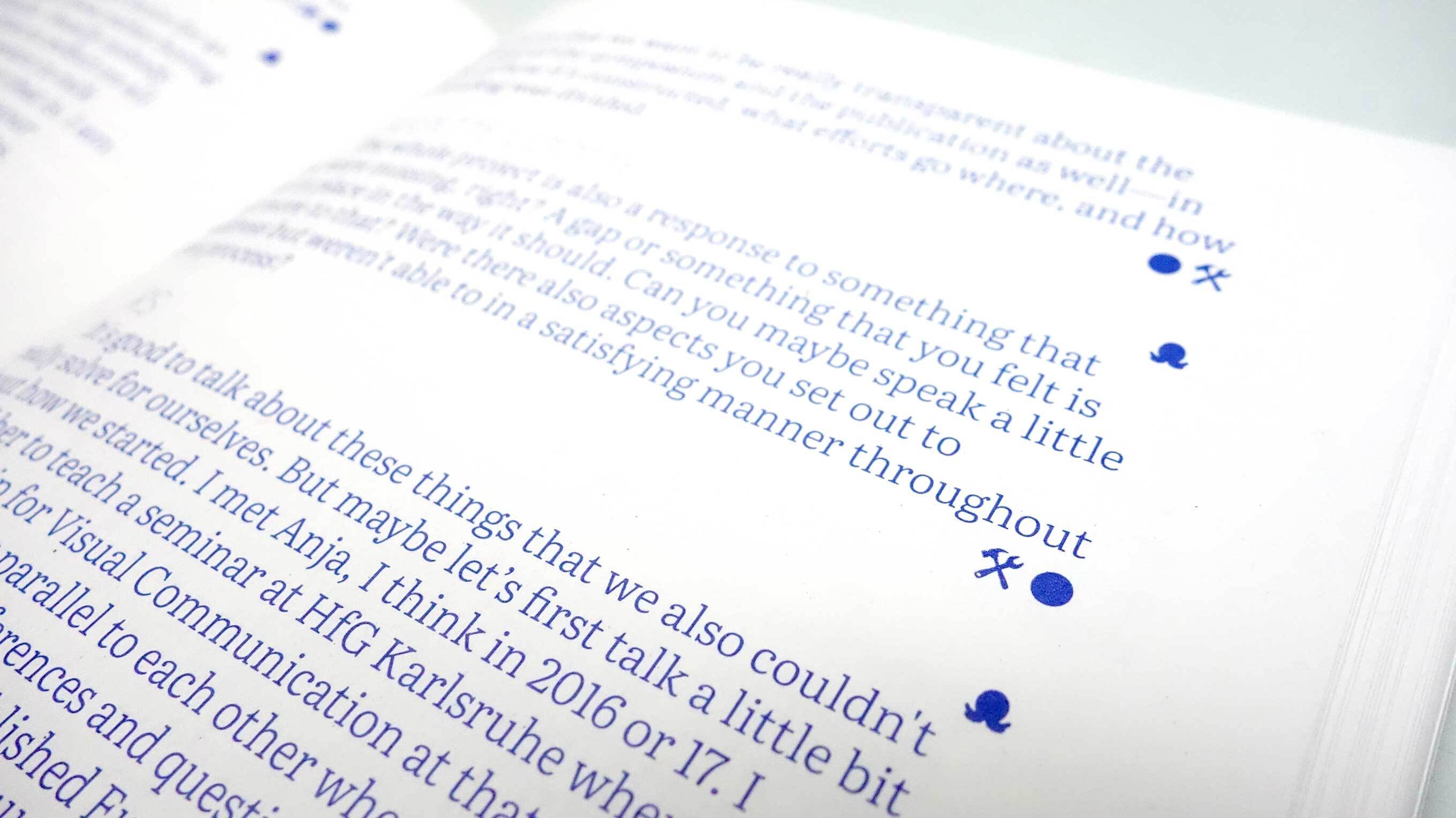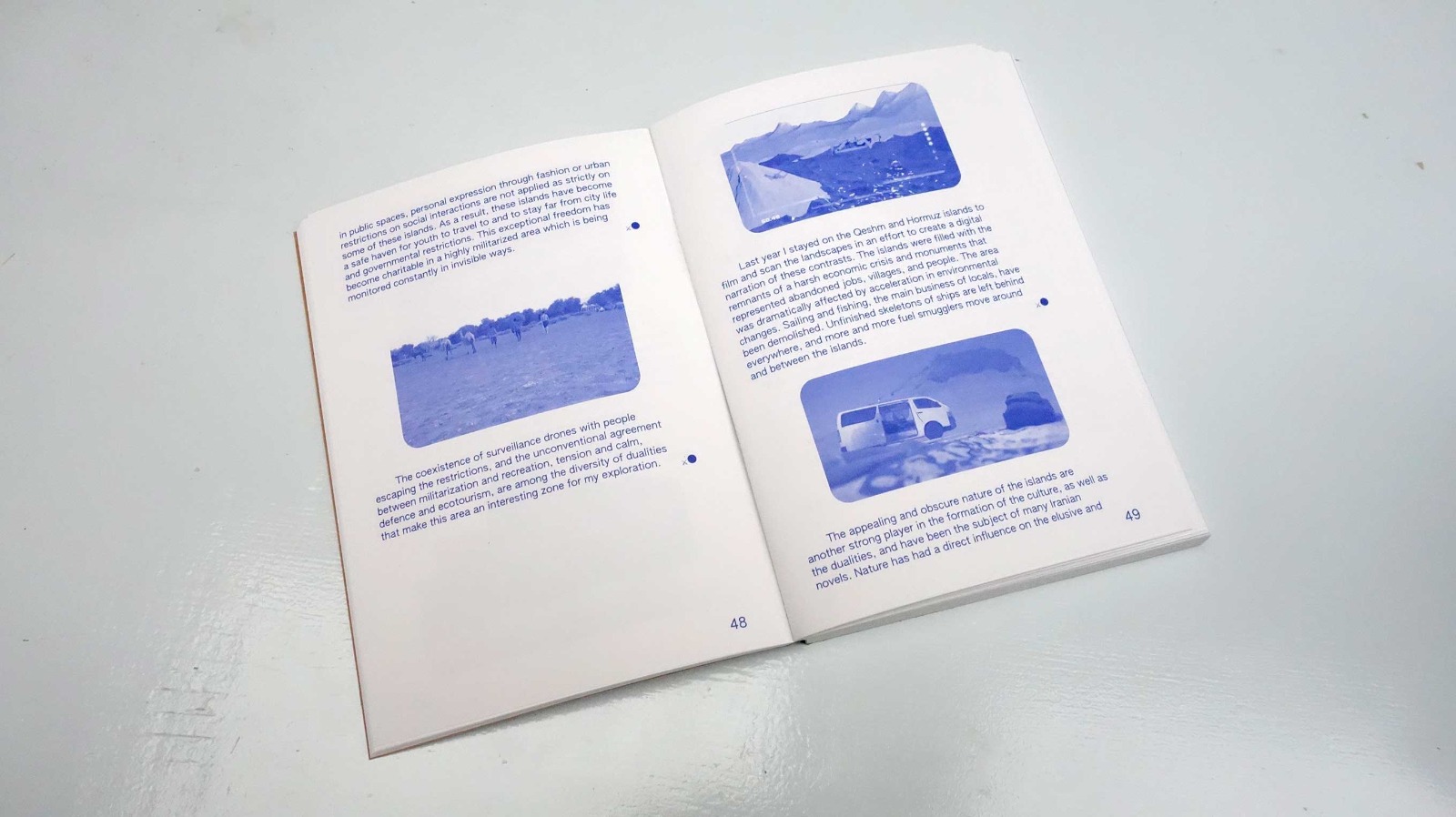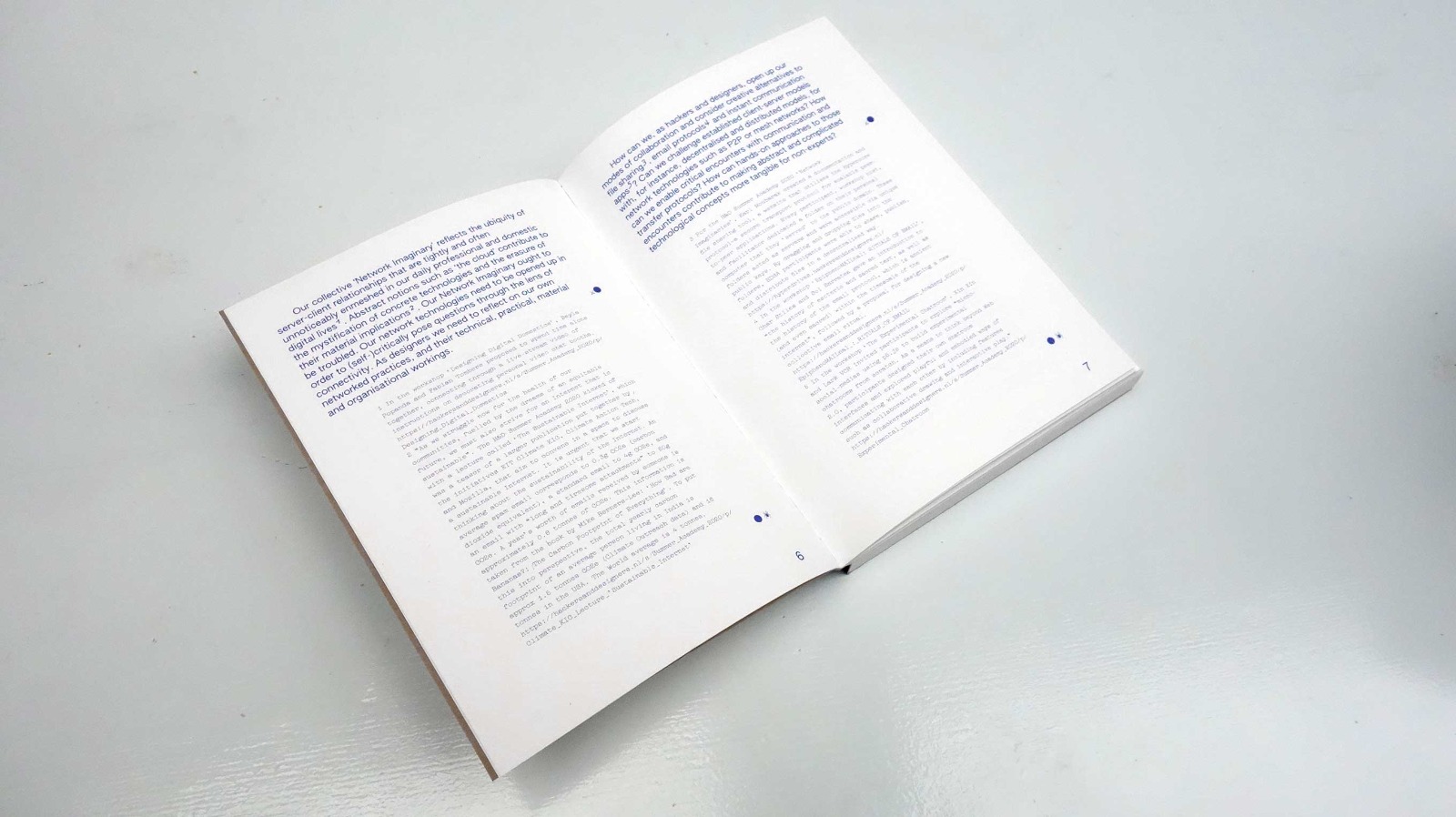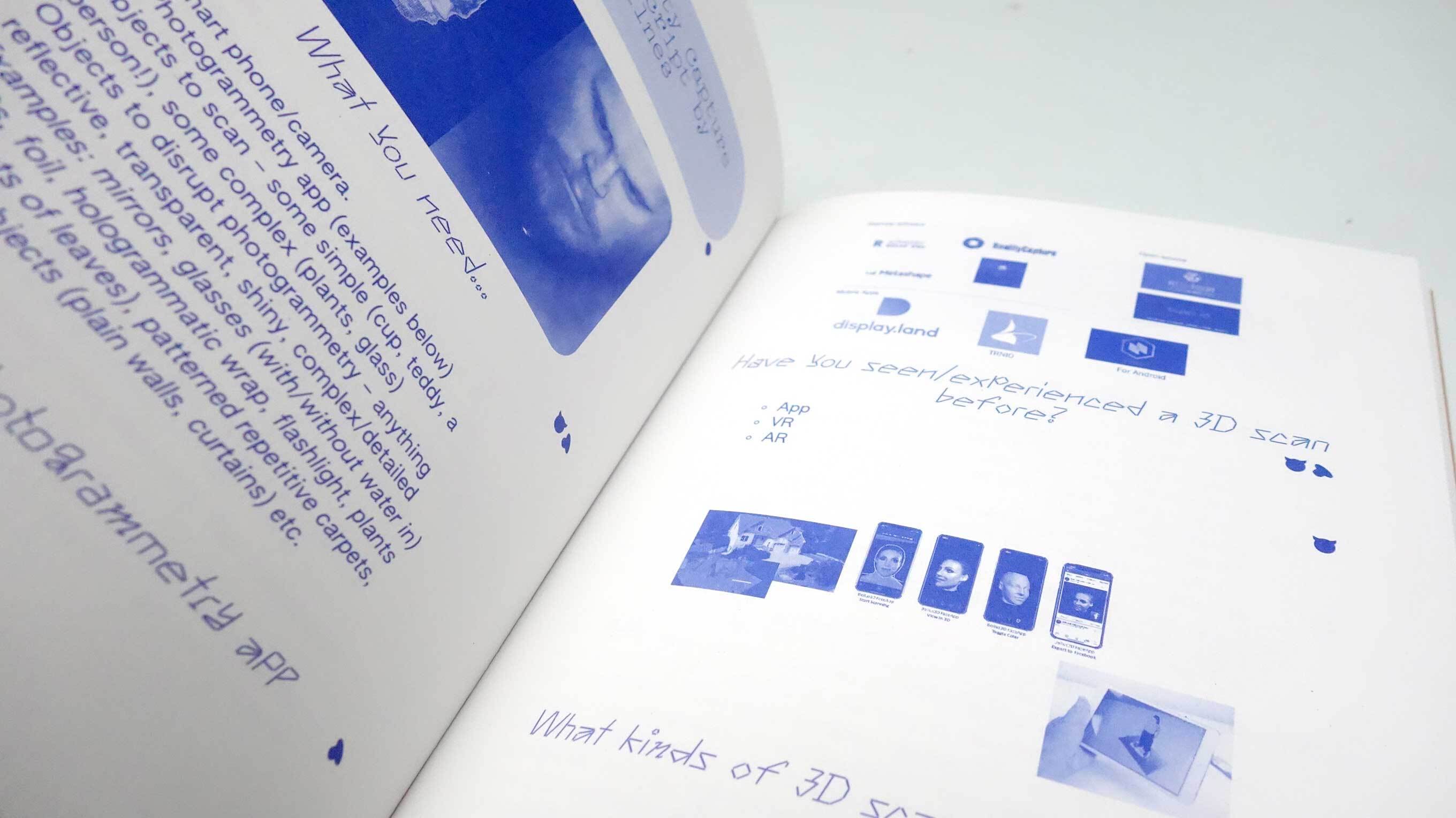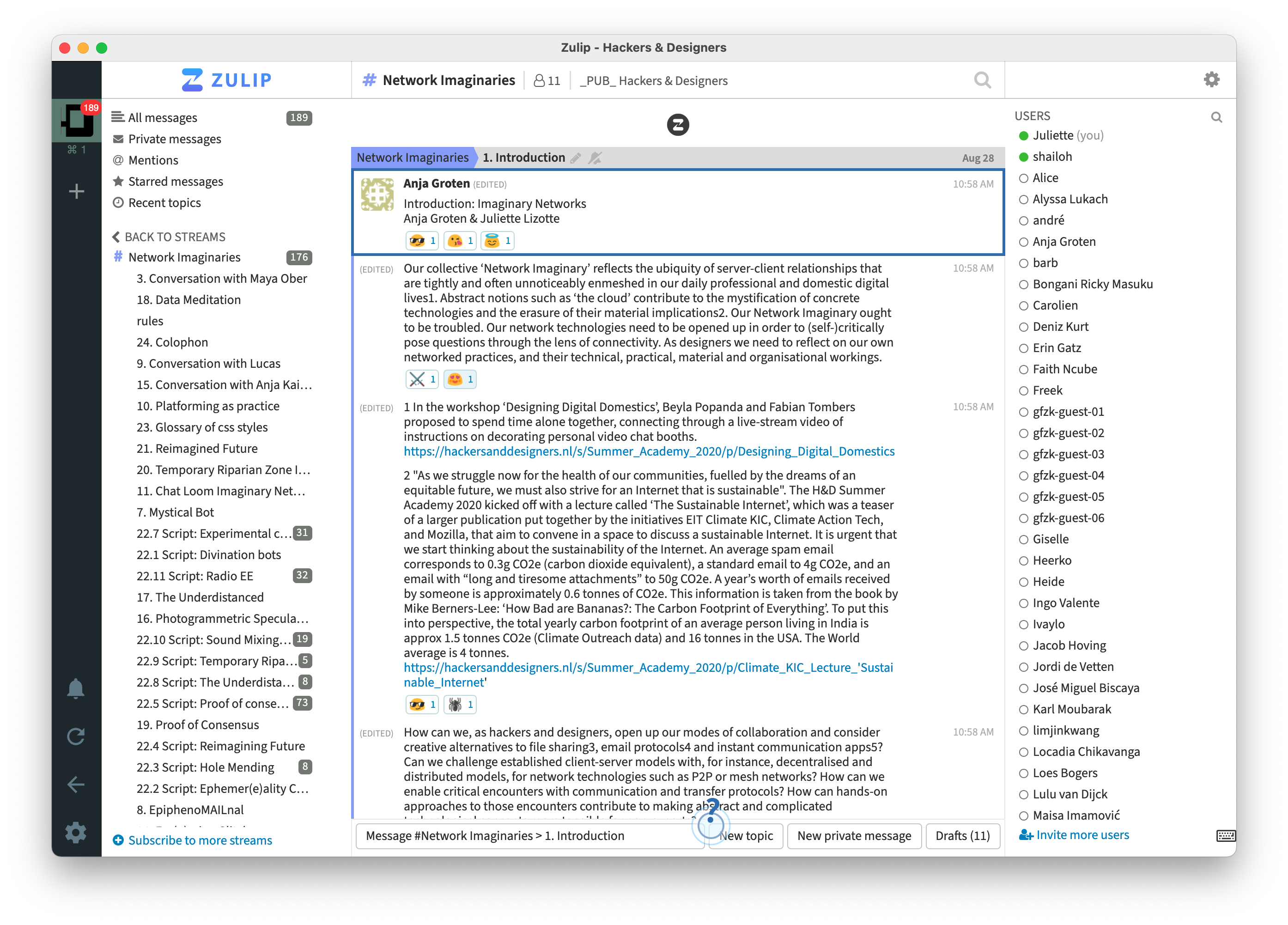 Zulip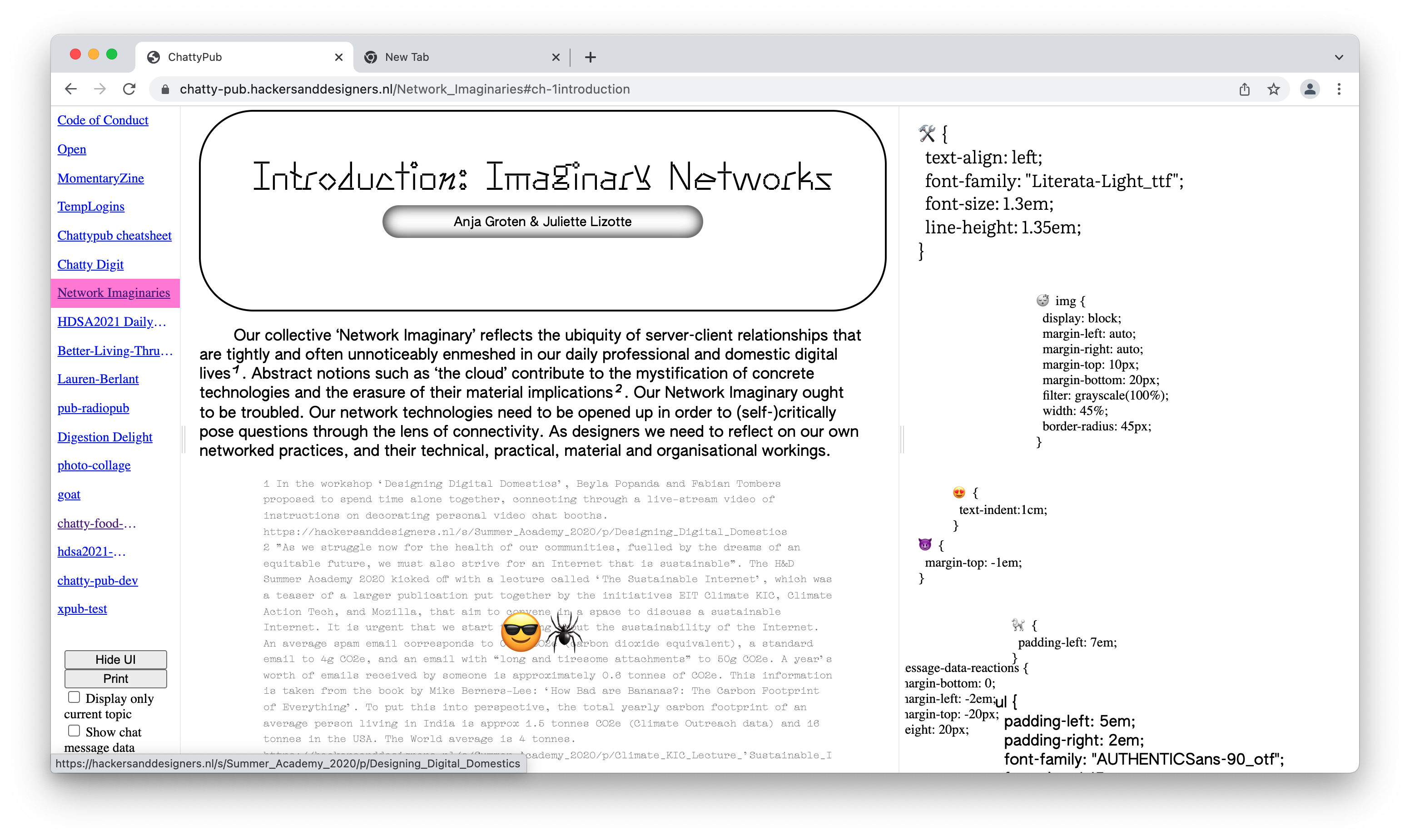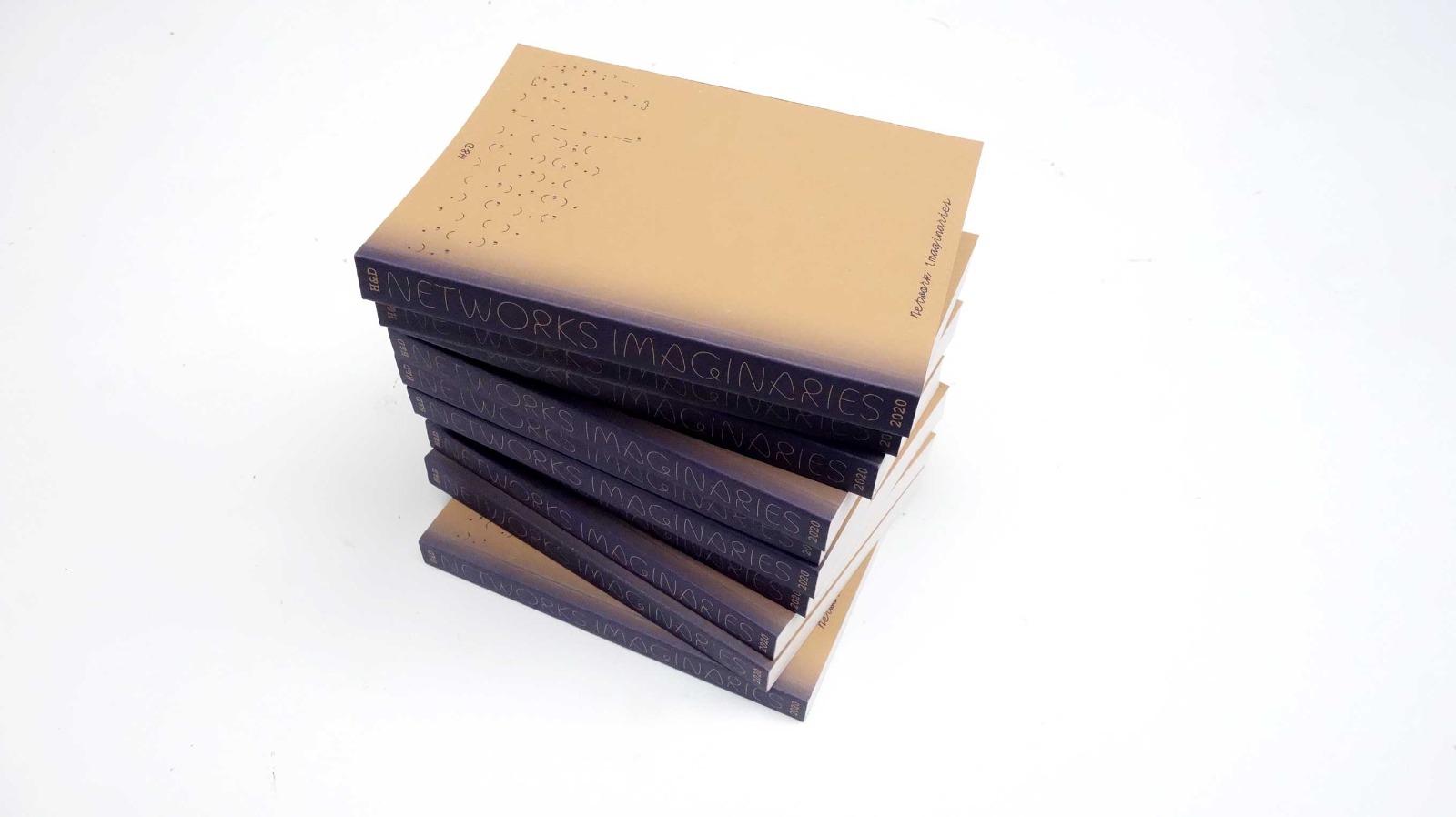 Network Imaginaries, self-published by Hackers & Designers, edition of 250, 2021, Amsterdam
Editors: Anja Groten and Juliette Lizotte
Copy editing: Margarita Osipian
Design: Anja Groten, Heerko van der Kooij, Juliette Lizotte, Karl Moubarak
Project coordinator: Juliette Lizotte
ChattyPub Development: Karl Moubarak, Heerko van der Kooij, André Fincato.
Printing: Raddraaier SSP
Paper: inside, 90g Rebello (100% recycled), cover, 270g Forever coloured recycled Camel
Typefaces discovered on Libre Fonts by Womxn: AUTHENTICSans, Anthony, Compagnon, Literata, Movement Indirect
Our experiments with online platforms were made possible through the generous support of Greenhost, offering us green, sustainable and open source web hosting.
With kind support of the Creative Industries Fund NL and AFK