Published and Destroyed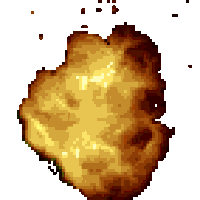 !!BOOM!!
During a 5-day workshop at De Punt Hackers & Designers teamed up with students of the Design Department of the Sandberg Institute and examined the possibilities of self-destruction in relation to cross-media publishing.
We discussed and thought about what destruction means in relation to publishing, programming, new media, data collecting, art and design. Ideas popped up, were shared and discussed with Anja and Selby from the Hackers & Designers team, and also in the group. At the end everyone came up with a personal destructive project. With a lot of help from prototyping-master James (who's laptop unfortunately went to the happy hunting-grounds, but hey, that's a nice example of destruction!) everyone was able to execute their project. The projects are diverse, but still everyone found a way to (self-)destruct! Have a look below!
!!!BAM*BAM!!!
Our modes of production were discussion, sketching & prototyping, paired with hands-on exercises (crash course: terminal, crash course: python & scraping).
Fortunately we also got some really good chefs that kept our heads and stomachs productive with wraps that went all the way, delicious soups that kept us warm, some sweets that put smiles on our faces and of course loads of coffee!
!!!BANG*BANG!!!
Minhong Published & Destroyed this
Mary Published & Destroyed that
Ruben Published & Destroyed this
Roos Published & Destroyed that
Monika & Published & Destroyed this
Lien Published & Destroyed that
Joao Published & Destroyed that
Gui Published & Destroyed this
Birte Published & Destroyed that
James Published & Destroyed this
Juliette Published & Destroyed that